Microgreens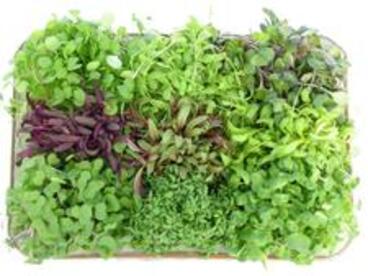 My wife and I started growing microgreens for our own use but we now have decided to grow more so more people can enjoy them. Microgreens are small but they are packed full of nutrition.
One study shows that they are four times more nutritional than when they are fully grown.
Here is some more information on these delicious little greens. UMD Study
We grow a variety of microgreens such as: Sunflower, Red and Purple Radishes, Mesclun, Broccoli, and Kale.
Right now the best way to get some of our microgreens is to email us at, Email us