Coleman Creations - Homemade flatlap
After a bit of researching, I came up with a plan to build my own 8 inch flatlap. Here it is ready to go.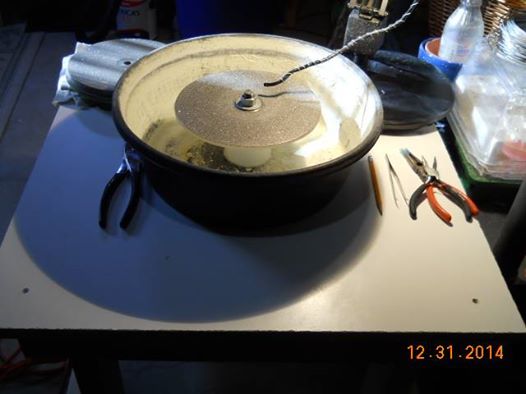 The following is a list of the materials that I used.
An old electric motor
A 2X2 sheet of old counter top
A couple of 2X4s
2 4 Bolt Flange Bearings
2 Pulleys
1 Pulley belt
A 2 foot piece of 1/2 inch steel round stock. I threaded one end.
1 Rubber tub
1 Single pole Electric switch
An old power cord
Silicone sealer
1/2 inch washers and nuts underneath and on top of the grinding disk.
Here is a picture from underneath. You can see the motor and the lower flange bearing with the shaft and one of the pulleys.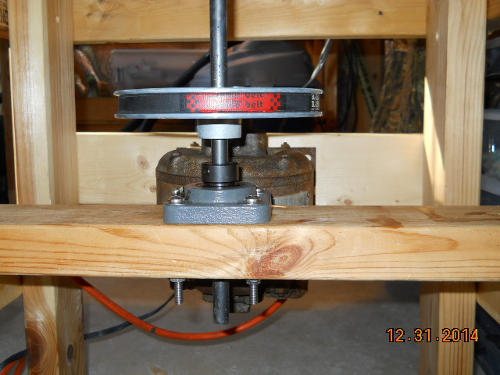 Here is another view showing the upper flange bearing mounted under to top.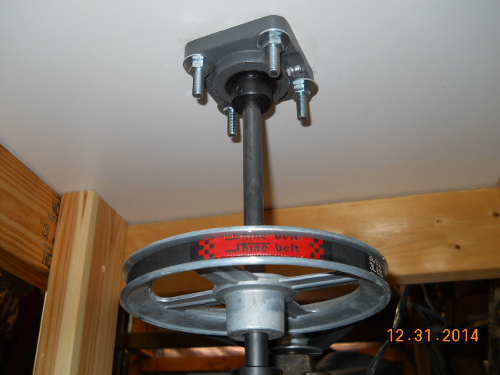 Here you can see the two pulleys and the belt.